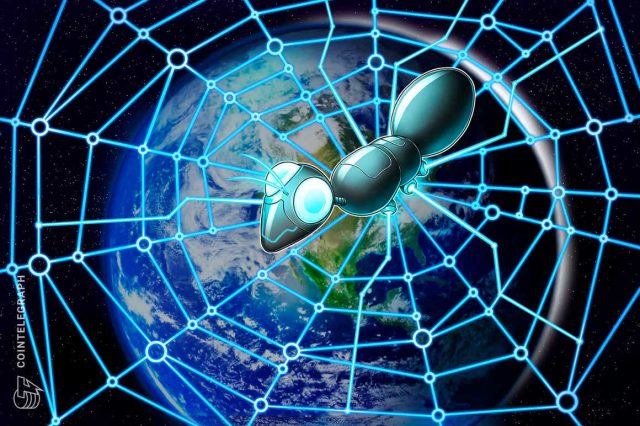 Ethernity Chain (ERN) is an authenticated and licensed NFT marketplace in the business of acquiring intellectual property, or IP, from big-name brands in sports, history, music and entertainment. Among these notable figures is Shaquille O'Neal, Leonardo Messi and brands like DeLorean and Toys"R"Us. Cointelegraph spoke to Nick Rose, Ethernity Founder and CEO, about the launch of the company's newest arm, Ethernal Labs, and its goals to become a comprehensive NFT ecosystem studio.
Think Disney, NBCUniversal or Sony but for Web3 content creation. That's the kind of disruption Rose spoke about when he described Ethernal Labs as a multidisciplinary studio and incubator with multiple marketplaces, Metaverse and avatar development and play-to-earn, or P2E, gaming. Rose said:
"The long term vision for Ethernal Labs is to create the largest library of world-class IP in the blockchain space and redefine ownership, monetization and engagement for these notable figures and brands,"
Ethernal Labs raised $20 million in its seed round with investors including Fanatics' Michael Rubin, Ex-Google CEO Eric Schmidt, Morning Star Ventures, Algorand, Polygon Studios, and others.
Related: NFTs allow people to 'interact with crypto in a hands-on way' — Shaq
One vertical or product within the Ethernal Labs ecosystem that Rose was particularly excited about is dubbed Fanable. Considered a social platform, Fanable will enable famous individuals to monetize their fandom and brand through fan token utility. The Messi Token is an example of a possibility. Token owners could be able to interact with their favorite creators, celebrities and athletes through real-time polls and interactive opportunities. Fan tokens would be traded against the native ERN token. 
The entire Ethernal Labs ecosystem will be organized around the ERN token. According to the company, users will be able to use it to buy and trade digital collectibles, unlockables and augmented reality, or AR, experiences. Two other marketplaces that users can expect is a white-label NFT marketplace and an artist-run marketplace called EyeCandy that will only feature digital art as opposed to collectibles.
Rose also noted that because Ethernity NFTs are created in partnership with "top" artists, they are fully verified by individuals and brands, as opposed to fake or counterfeit NFTs. "We coined the term authenticated NFT, or aNFT, to explain the link between the NFT and the notable figure's brand, which provides long-term value to the holder," he said.
Related: Blockchain metaverse ecosystems gain traction as brands create digital experiences
Additionally, Cointelegraph chatted with Adrian Baschuk, Ethernity COO, who said that "we're still in the early days" when it comes to what NFTs and metaverses will be. He suggested that mainstream adoption of NFTs will happen in a linear fashion: "We started with art and collectibles, and next comes gaming, then content." Baschuk also predicts that AR will overtake some of the current hype around the metaverse, and that the year 2024 will see mass integration of metaverses using NFTs as conduits for investment.
Ethernity recently acquired LAND in The Sandbox metaverse and plans to host an NFT gallery, run a fully licensed NFT wearables store, and create games and experiences in collaboration with partner IP.