In his monthly crypto tech column, Israeli serial entrepreneur Ariel Shapira covers emerging technologies within the crypto, decentralized finance (DeFi) and blockchain space, as well as their roles in shaping the economy of the 21st century.
With the news that Meta plans to take a nearly 50% cut of virtual asset sales in Horizon Worlds, it will not be surprising if independent artists and content creators turn away from the Metaverse entirely. Or at least from its Meta rendition, no matter how excited the company might be about the creator economy. It's one thing to pay this much when the taxes go toward making life better for your community, but Meta is a business, not a charity.
And it's not like your average creative type is living the high life. Streaming services have made life harder for musicians, and insurmountable creative fatigue has taken a toll on the variety and quality of creator-driven content across multiple markets. All too often, today's creators are left to chase the ever-changing monetization policies on various platforms, and landing a sponsorship is no walk in the park either.
In theory, the advent of the Metaverse offers a new way for the creator economy to blossom, particularly with crypto integrations and decentralized platforms creating an alternative pathway for creators to make money. In reality, the prominence of major centralized Web2 companies, like Meta, within the Metaverse space doesn't exactly indicate a warm welcome for independent creators.
Related: A letter to Zuckerberg: The Metaverse is not what you think it is
The concern about these major players dominating the Metaverse and Web3 space is not a result of anti-corporate hand-wringing; rather, it relates more to the liberties and flexibility that would exist in this new creator economy. For creators that maintain a creative business through any major Web2 platform, these companies' reputations are the ultimate wake-up call.
The hassle of entering the Metaverse
Yeah, it's a hassle indeed. Although Meta is justifying its eye-popping fees by shifting the blame to regulatory roadblocks brought on by Apple, it's hard to see how that helps the creator. Big Tech platforms are not the biggest fans of one another — we know that much.
For all the flak nonfungible tokens (NFTs) get, they do offer creators a better shot at turning in a decent profit. Even though they have their own flaws (how many of the early sales were snatched by bots?), there are ways around those. Creators can court early buyers through a democratized whitelist platform like SparkWorld, putting the traditional whitelisting on an equitable footing where everyone gets a fair shot at the game.
Furthermore, with platform fees like Meta's, we can wave goodbye to price tags that actually make sense. If creators have to hand over half of their earnings to Big Tech companies, you're unlikely to see many more Metaverse projects like BattleFly, which sells its NFT combat butterflies at very affordable prices. And let's be real: Nobody will pay a Gucci-level price for something that's not only not actually real but also not actually Gucci.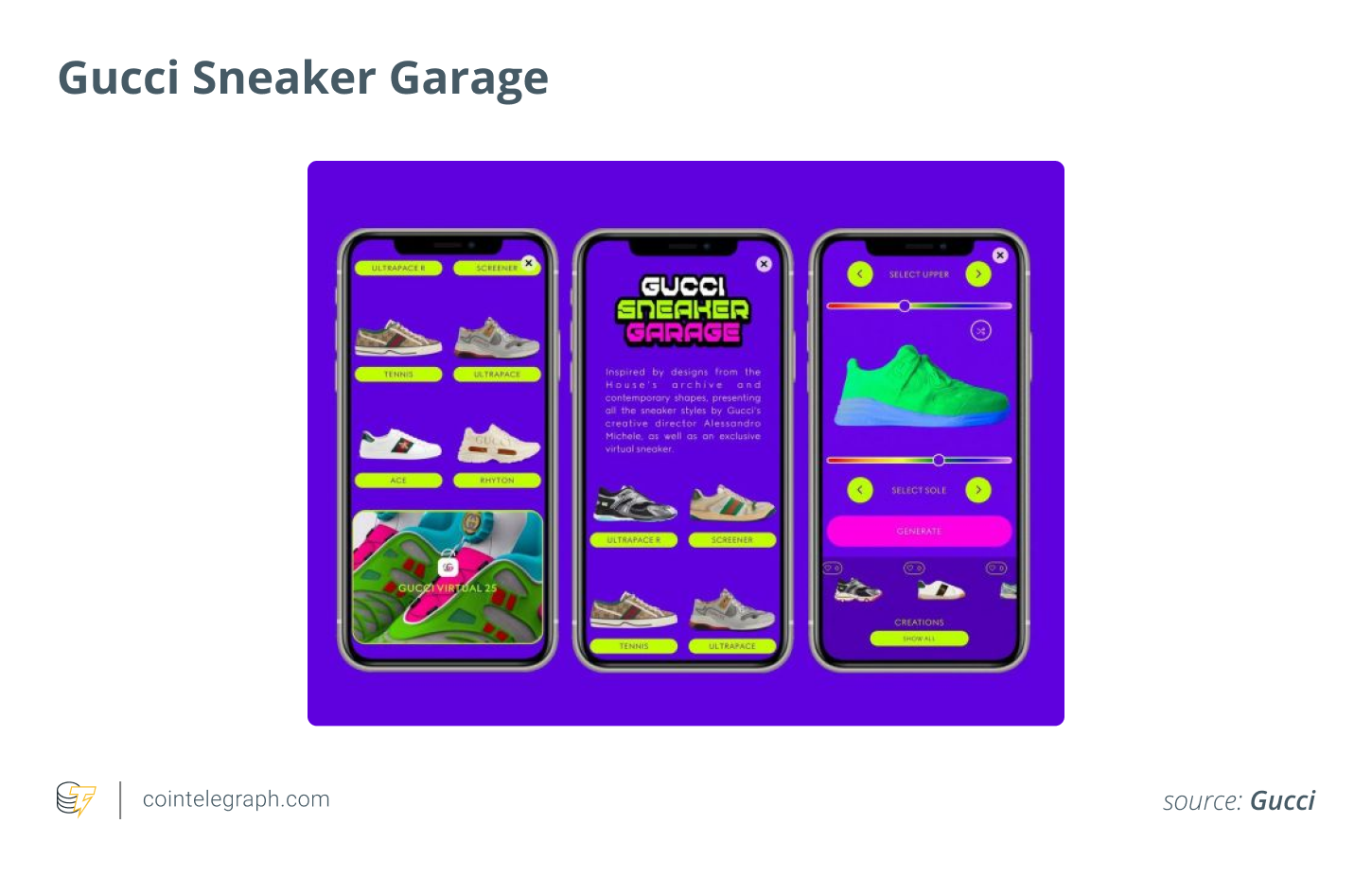 Beyond pricing and fees, the other major obstacle for the Metaverse creator economy is interoperability. As it stands, major Metaverse studios only prioritize interoperability in their marketing. The actual developer scene is split between a few domineering projects all seeking to have a Metaverse monopoly, with little interest in cooperating with each other.
Related: The metaverse: Mark Zuckerberg's Brave New World
Reshaping the Metaverse fabric
As it stands now, the centralized Metaverse seems intent on hitting off the crypto community's centralization bingo card. This makes for a good selling point for studios crafting the Metaverse outside of Big Tech's purview: Give accessibility and freedom to independent creators, and they will make most of the work for you. It's as simple as that. You can hire 100 developers to build the backbone of your Metaverse, but they'll never be as passionate as 1,000 independent fans who decide to make it their home.
Though it might seem beneficial only to have a few players making an impact in the Metaverse, the incompatibility of the leading Metaverse projects forces creators to choose sides. For example, a burgeoning fashion designer making Metaverse wearables has to select between creating products for Decentraland, The Sandbox or Horizon Worlds. All of these projects run on different engines and have their own software development kits and frameworks to navigate. It's unlikely that a designer or programmer has the wherewithal to create projects for all three platforms, not to mention the dozens of metaverses popping up along the way.
Related: The best is yet to come: What's next for blockchain and the creator economy
Blockchain-based Metaverse projects may lack Meta-level brand recognition, but they can strive to provide a welcoming environment that emphasizes accessibility. While Big Tech can be slow to respond to user feedback and create bridges between worlds, the dexterity of decentralized projects can push them ahead of the centralized Metaverse model.
For centralized conglomerates that use the Metaverse as simply another corporate arm, interoperability is not beneficial — Apple's affinity for vendor lock-in should tell you that much. For everyone else, it's a different story. When facing off with a giant like Meta, it makes sense to add value to products someone else makes if they do the same for yours. On your own, neither of you stands a chance; but together, you are one another's power multipliers. After all, the Metaverse seems infinitely monetizable, but you have to be able to make things users want to buy. And the more platforms they can use their purchase on, the better.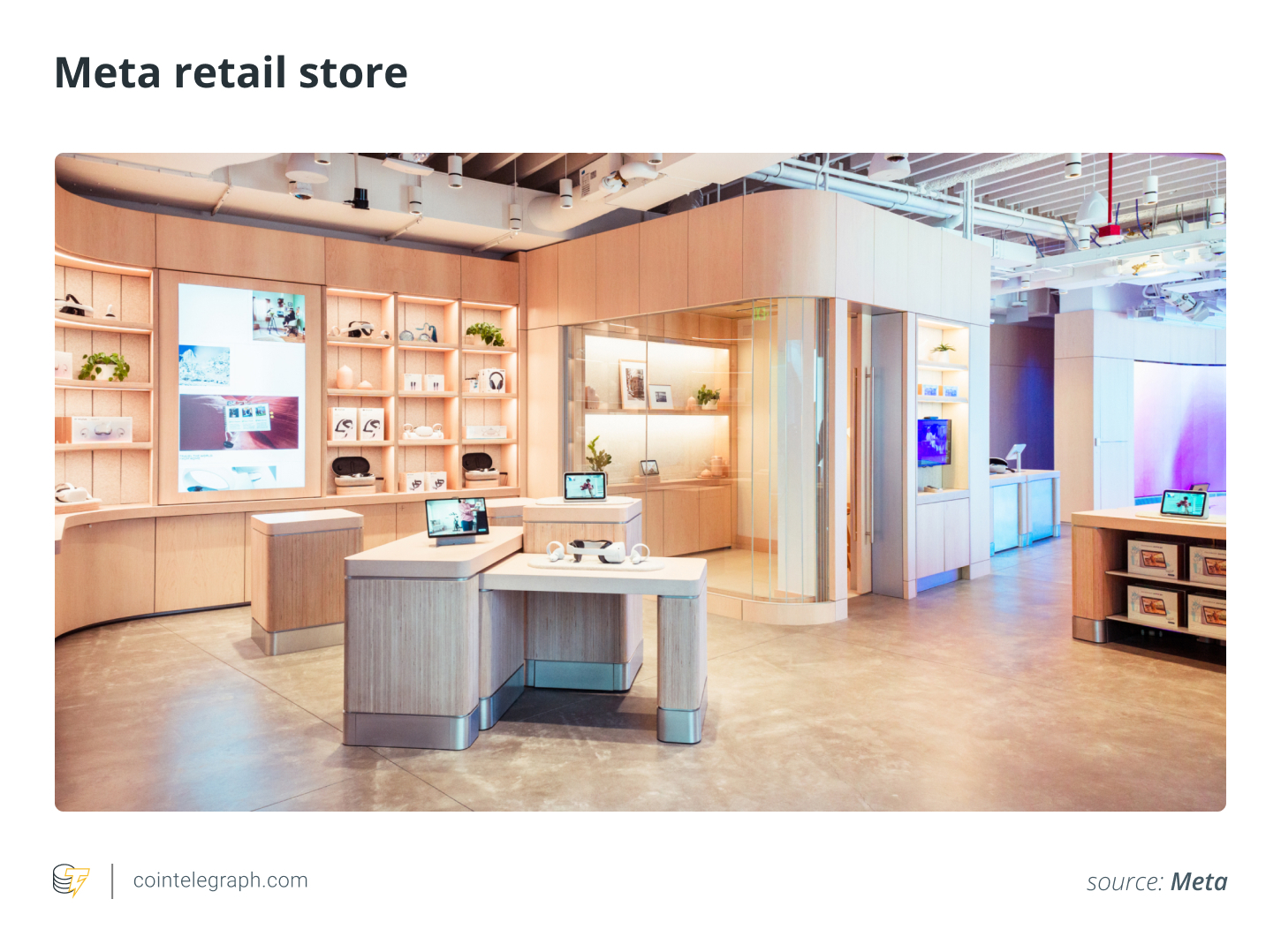 Interoperability stretches beyond development and programming to also encompass factors such as community guidelines and monetization. Meta and Google are notoriously fickle and inconsistent with changing the parameters of acceptable and monetizable content. Just go ask any YouTuber how difficult it is to start making ad revenue on their content, let alone continuously support themselves from it. Why would Big Tech change its rulebook in the Metaverse?
Excessive fees, platform incompatibility and uneven community guidelines compound into a perfect storm for content creators to recoil from centralized Metaverse platforms. As development lurches forward, the lack of support from independent artists will cause the centralized Metaverse to morph into a megacorporate playground that lacks any enticing variety or culture to draw users in.
A Metaverse that operates as a decentralized autonomous organization, for its part, can be completely transparent with monetization guidelines and allow tokenholders to vote on how creators can monetize their digital work. And as operational fees like gas costs decrease and more efficient blockchains and tokens join the fray, developers get to build decentralized projects that are cheaper for users to join. This also makes for a more inviting, inclusive environment for independent creators.
The Metaverse is meant to be an all-engrossing project that brings forth a new era of imagination and interaction to the internet and changes how users approach creative industries. A flourishing creator economy is absolutely possible in the Metaverse, but if development continues down this incongruous path filled with financial and operational barriers, that economy will never materialize. Ultimately, independent creators and artists should feel empowered by the concept of the Metaverse, not stifled by it.
This article does not contain investment advice or recommendations. Every investment and trading move involves risk, and readers should conduct their own research when making a decision.
The views, thoughts and opinions expressed here are the author's alone and do not necessarily reflect or represent the views and opinions of Cointelegraph.
Ariel Shapira is a father, entrepreneur, speaker and cyclist and serves as founder and CEO of Social-Wisdom, a consulting agency working with Israeli startups and helping them establish connections with international markets.