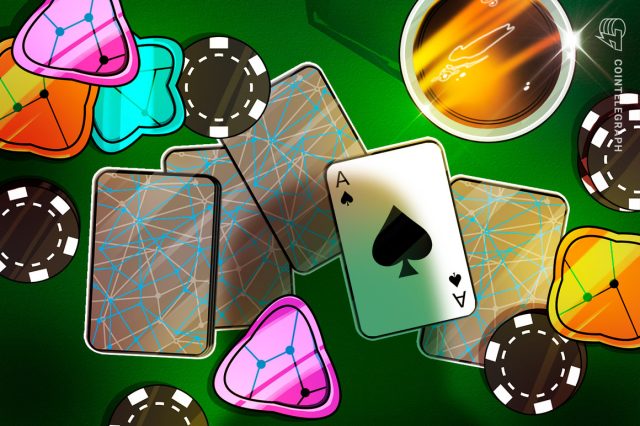 A virtual, Cyprus-registered casino Sand Vegas Casino Club faced an emergency cease and desist order from Texas and Alabama state securities regulators. The company is ordered to "stop a fraudulent investment scheme tied to metaverses". 
On April 13, the Texas State Securities Board reported issuing the order, accusing Sand Vegas Casino Club, Martin Schwarzberger and Finn Ruben Warnke of illegally offering nonfungible tokens (NFTs) to fund the development of virtual casinos in metaverses.
Allegedly, Sand Vegas offered 11,111 NFTs to raise funds for its metaverse casinos. The firm offered those who purchased Gambler NFTs and Golden Gambler NFTs a share of the future casino's profits. By Sand Vegas' projections, owners of Gambler NFTs could expect profits between $1,224 and $24,480 per NFT annually, and Golden Gambler NFTs holders would earn between $6,480 and $81,000 per NFT over the same period.
By April 9, the listing price for Gambler NFTs was between 0.23 ETH (around $744.38) and 777.77 ETH ($2.5 million), while the listing price for Golden Gambler NFTs was between 2.13 ETH ($6,793) and 169 ETH ($547,000).
According to the order, the respondents claimed their NFT offerings were not securities and thus did not fall under securities laws. The document specified:
"The Respondents are also devising a scheme to obstruct any attempt to regulate the Gambler NFTs and Golden Gambler NFTs […] They are misleading purchasers by claiming they can simply avoid securities regulation by implementing illusory features or using different terminology."
Related: SEC investigating NFT market over potential securities violations
Sand Vegas is not registered to sell securities in Texas and Alabama, and hence it is not allowed to proceed with its NFT sales. It appears that the Texan regulators' initiative could kick off a larger trend as well. As Joe Rotunda, enforcement director at the Texas State Securities Board, has told journalists, his agency is coordinating across state lines to investigate similar offerings and plan enforcement actions in the "hot area" of NFTs.