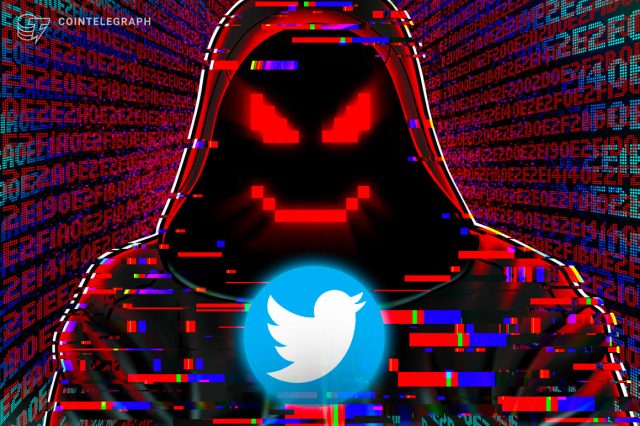 Digital artist and popular non-fungible token (NFT) creator Mike Winkelmann, more commonly known as Beeple, had his Twitter account hacked on Sunday, May 22 as part of a phishing scam.
Harry Denley, a Security Analyst at MetaMask, alerted users that Beeple's tweets at the time containing a link to a raffle of a Louis Vuitton NFT collaboration were in fact a phishing scam that would drain the crypto out of users' wallets if clicked.
⚠️ Beeple's Twitter account has been compromised (ATO) to post a phishing website to steal funds.

0x7b69c4f2ACF77300025E49DbDbB65B068b2Fda7D
0xF305F6073CFa24f05FF15CA5b387DD91f871b983 pic.twitter.com/0MPNwOPlEu

— harry.eth (whg.eth) (@sniko_) May 22, 2022
The scammers were likely looking to capitalize on a real recent collaboration between Beeple and Louis Vuitton. Earlier in May, Beeple designed 30 NFTs for the luxury fashion brand's "Louis The Game" mobile game which were embedded as rewards to players.
The scammer continued to post phishing links from Beeple's Twitter account leading to fake Beeple collections, luring in unsuspecting users with the promise of a free mint for unique NFTs.
Bad actors continue have access to Beeples Twitter account and they have now tweeted another phishing domain.

This one just prompts the user to send ETH to an EOA (0xcad7fc974F61A08ADEF110D1BA446fa5b5B5Bb27).

Infra: 44.227.238.106 pic.twitter.com/HzTga1OvNK

— harry.eth (whg.eth) (@sniko_) May 22, 2022
The phishing links were up on Beeple's Twitter for around five hours and on-chain analysis of one of the scammers' wallets shows the first phishing link scored them 36 Ethereum (ETH) worth roughly $73,000 at the time.
The second link netted the scammers around $365,000 worth of ETH and NFTs from high-value collections such as the Mutant Ape Yacht Club, VeeFriends, and Otherdeeds amongst others bringing the grand total value stolen from the scam to around $438,000.
On-chain data shows the scammer selling the NFTs on OpenSea and putting their stolen ETH into a crypto mixer in an attempt to launder the gains.
Beeple later tweeted that he had regained control of his account and added to remind his followers that "anything too good to be true IS A F*CKING SCAM."
ugh we'll that was fun way to wake up.

Twitter was hacked but we have control now. Huge thanks to @garyvee 'a team for quick help!!!!

— beeple (@beeple) May 22, 2022
Related: Needed: A massive education project to fight hacks and scams
Beeple has created three of the top ten most expensive NFTs sold to date including one which sold for $69.3 million, the most expensive ever sold to a sole owner. This attention has made him a target for hacks.
In November 2021, an admin account on Beeple's Discord was hacked with scammers there also promoting a similarly fake NFT drop which resulted in users losing around 38 ETH.
Earlier this month, cybersecurity firm Malwarebytes released a report which highlighted a rise in phishing attempts as scammers try to cash in on NFT hype. The firm noted the use of fraudulent websites depicted as legitimate platforms is the most common tactic used by scammers.