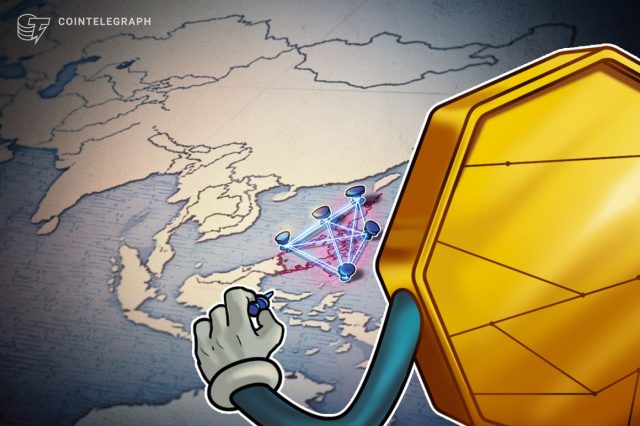 Voyager Innovations, the firm behind the Philippines' top digital payments app Paymaya, has announced it has achieved unicorn status after a recent round of funding, surpassing a $1 billion valuation. 
Voyager Innovation announced Tuesday that the new $210 million capital boosted its valuation to $1.4 billion. The company highlighted that the new funds will be used to develop crypto offerings that it recently added to its flagship digital payments app PayMaya.
According to the news release, the recent financing round was led by SIG Venture Capital. It included well-known firms such as KKR, First Pacific Co., Tencent Holdings Limited and PLDT Inc., the Philippines' largest telecom provider.
As reported by Cointelegraph, PayMaya recently introduced crypto services into the app, allowing consumers to buy, sell, and earn crypto using it. The money will be used to develop the crypto offerings further. PayMaya also recently obtained a Virtual Asset Services Provider (VASP) license from the Philippine Central Bank. The firm will also invest the cash in PayMaya-branded digital bank services, such as savings and credit.
According to Voyager, most of the Philippine population is "underserved" in terms of internet and digital finance. It aims to take advantage of this by extending its market reach. As of March 31, PayMaya has over 47 million users.
Related: Singaporean fintech adds Bitcoin payments for merchants with BitPay partnership
Over the past two years, Philippine's digital economy has increased, thanks largely to Voyager and its rival Mynt. According to a study by Google, Temasek, and Bain & Co., the Philippines ' digital economy increased 94% from 2020 to 2021 and it is projected to reach $40 billion by 2025.
The expansion of internet commerce in the country will likely increase cryptocurrency adoption. The Philippines does not have any regulations restricting the trade of digital currencies currently. However, the central bank has repeatedly warned investors about the risks in the nascent market.