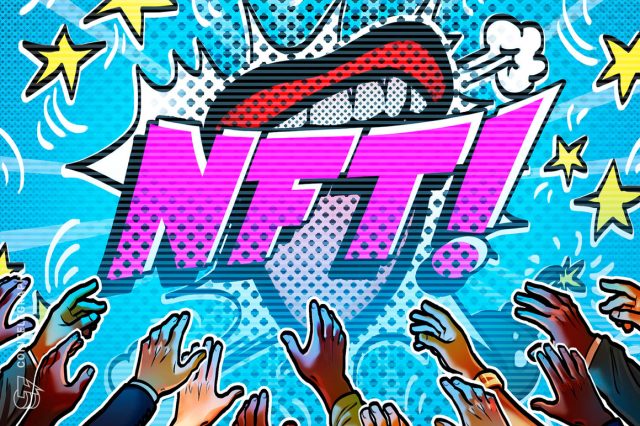 OpenSea buys NFT market aggregator Gem
In a Monday Twitter post, OpenSea announced it had acquired NFT marketplace aggregator Gem for an undisclosed price. A blog post by OpenSea chief executive officer Devin Finzer stated that the company made this move to improve the experience of its more seasoned, "pro" users. 
Gem lets traders buy NFTs across various collections and multiple marketplaces in a single transaction that saves on gas fees. For now, OpenSea is adding popular Gem features such as its collection floor price sweeping tool, and rarity-based rankings to its platform.
Gem will continue operating independently from OpenSea as a stand-alone product, but OpenSea intends to continually integrate more Gem features into its NFT marketplace in the future.
Many of the user comments on the Twitter thread, however, criticized OpenSea's latest move. Amid multiple hacks and recent phishing scandals, collectors like @BandoNFT said he'd rather OpenSea invest to "improve communication and customer service."
1/ Exciting news!

To invest in the "pro" community and continue improving the OpenSea experience, we're excited to share that we've acquired @gemxyz !

Read more in the official announcement blog, and below https://t.co/IBn38f2d3U

— OpenSea (@opensea) April 25, 2022
Virtual influencer Rae celebrates girls in STEM
Rae is one of Asia's CGI (computer generated imagery) influencers, many of whom have large followings on Instagram and Weibo. Known as "here.is.rae" on social media, her Instagram bio states that she is a virtual being, digital artist and STEM (Science, Technology, Engineering, and Maths) advocate.
Rae announced her upcoming second NFT collection ahead of the United Nations-recognized International Girls in ICT Day on April 28 (information and communication technology.) The virtual influencer intends to use this collection to advocate for better STEM education for young girls. Eight percent of the total sale proceeds and royalty fees will go to a non-profit organization called United Women Singapore.
The collection called "Adventures of Tako" features Rae's virtual pet named Tako. NFT holders of the first out of three series will receive an audio message from Rae and gain priority access to the launch of the second series of the collection.
Tako can't stop dreaming of space! Especially with all the exciting adventures ahead that will soon be shared with you.#nfts #nft #nftart #nftcommunity #nftcollector #nftartist #crypto #digitalart #cryptoart #art #ethereum #opensea #nftcollectors #blockchain #nftdrop pic.twitter.com/Dr2PMDfq5y

— here.is.rae (@hereisrae) April 26, 2022
Chess.com to launch an NFT marketplace
Wyre, a fiat-to-crypto and payment infrastructure firm, partnered up with the online chess community Chess.com to launch a new NFT marketplace called Treasure Chess. The platform allows users to turn a chess game played on treasure.chess.com into a Treasure NFT. Users can then purchase, sell, mint and collect their "Treasures" on the Layer 2 blockchain Polygon.
Treasure Chess generates an Ethereum Address for users who sign in with their Chess.com accounts. Wyre permits players to use debit cards to buy the stablecoin USD Coin (USDC) in order to buy NFTs, without having to have a separate wallet. Labeled an experiment, Chess.com stated that the mission is to make users' chess experience richer and support chess streamers and content creators in celebrating their favorite matches.
We are excited to announce our integration, and official launch of @treasurechess_, a groundbreaking #NFT marketplace built in collaboration with @chesscom!

Every chess game is one-of-a-kind. Our collaboration makes yours a collectible!♟️ pic.twitter.com/XM7nhuVFab

— Wyre (@sendwyre) April 21, 2022
Other Nifty News
The recently launched owl avatars Moonbirds NFT collection is bringing new liquidity to the NFT market, according to Cointelegraph market analyst Alyssa Exposito. So much so that The Sandbox metaverse purchased MoonBird #2642 for 350 Ether (ETH), or about $1 million, which was originally purchased for 100 ETH. At the time of publication, Moonbirds had generated 117,115 ETH in volume or slightly over $332 million in sales on OpenSea in a ten-day run. 
Another NFT collection with a soaring market cap is Bored Ape Yacht Club, or BAYC, ahead of Yuga Labs' The Otherside metaverse land sale. On April 25, BAYC suffered a phishing attack that coincided with the one-year anniversary of its launch. Hackers breached BAYC's official Instagram page and shared links to a fake airdrop.