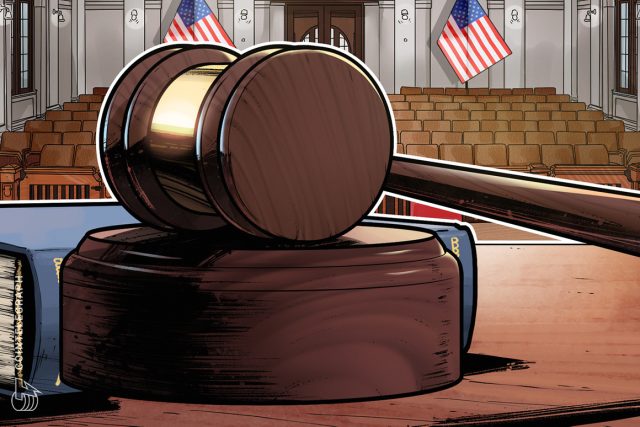 Lawyers for Dfinity Foundation, a Switzerland-based nonprofit behind the Internet Computer blockchain, have filed a lawsuit against Facebook's parent company Meta for trademark infringement over its infinity logo.
In a Friday court filing with the United States District Court for the Northern District of California, Dfinity's legal team claimed Meta Platforms was registering use of its logo, which also uses the mathematical symbol for the concept of infinity, "in some of the same or similar areas in which Dfinity has already obtained registration for its mark." According to the blockchain firm, Meta filed an application with the U.S. Patent and Trademark Office, or USPTO, in March 2022, while the same office granted Dfinity registration in October 2018. Dfinity's legal team also said the company had been using the infinity symbol on its website since March 2017.
While many experts credit mathematician John Wallis with first using the "loopy" symbol to represent the concept of infinity in the 17th century, the design may go back centuries prior to that usage. Dfinity's lawsuit seemed to be based not on Meta's logo using the infinity symbol itself, but rather registering a trademark for use in fields offering similar goods and services, including computer software incorporating blockchain technology.
"Meta and Dfinity seek to attract the same users, namely those who are looking for an innovative and different internet experience, created by users, for users," said the lawsuit, adding: 
"Further, both Meta and Dfinity utilize the same marketing channels such that consumers will likely encounter the marks through those same channels […] Despite knowledge of Dfinity's mark, Meta chose to proceed with its application to obtain registration in some of the same or similar areas in which Dfinity has already obtained registration for its mark."
Meta Platforms (Facebook) is being sued over its logo.

A Swiss non-profit that develops blockchain technology (Dfinity), has filed a lawsuit claiming that Meta's new logo is too similar to its own.

Apparently, an infinity logo is all the rage in Web3.#meta #Facebook #Web3 pic.twitter.com/4Ay4a12uKy

— Josh Gerben (@JoshGerben) May 2, 2022
Dfinity's legal team continued:
"The similarities between Meta's mark and Dfinity's mark, and Meta's intended use of its mark in the same space and through the same customer base as Dfinity, will cause confusion because consumers will mistakenly believe that Meta and its services are connected with, sponsored by, affiliated with, or related to Dfinity, or that Dfinity and its services are connected with, sponsored by, affiliated with or related to Meta."
According to Dfinity, Meta "knowingly infringed" upon the company's trademark based on its registration with the USPTO and exhibited "willful and wanton disregard of Dfinity's established and superior rights." The lawyers claimed that confusion around the similar logos had already caused Dfinity to lose revenue, and the firm will continue to do so as well as potentially suffer "reputational harm" while the alleged discrepancy remains.
"Dfinity has suffered, and will continue to suffer, irreparable injury as a result of Meta's unlawful action and has no adequate remedy at law," said the lawsuit. "Unlike Facebook's (now Meta) centralized, closed system, Dfinity's focus is on decentralization and interoperability. Any association between Dfinity and Meta would cause consumers, including users and developers, to question Dfinity's core mission."
Dfinity's legal team has requested relief in the form of attorneys' fees based on Meta's alleged trademark infringement and "false designation of origin." In addition, the firm asked for punitive damages surrounding the potential confusion "as to the source, origin, sponsorship, and association" of Meta's products and services. The blockchain firm has requested a trial by jury.
Related: 'Wave of litigation' to hit NFT space as copyright issues abound
Legal issues related to copyrights and trademarks have cropped up in the crypto space since its creation in 2008. In June 2020, someone anonymously registered the Bitcoin (BTC) name and logo with the Spanish Patent and Trademark Office claiming they wanted to "protect Bitcoin." A legal team representing fast food chain Jack in the Box also filed a lawsuit against FTX US in November 2021 based on alleged similarities between its "Jack" character and the crypto exchange's "Moon Man."