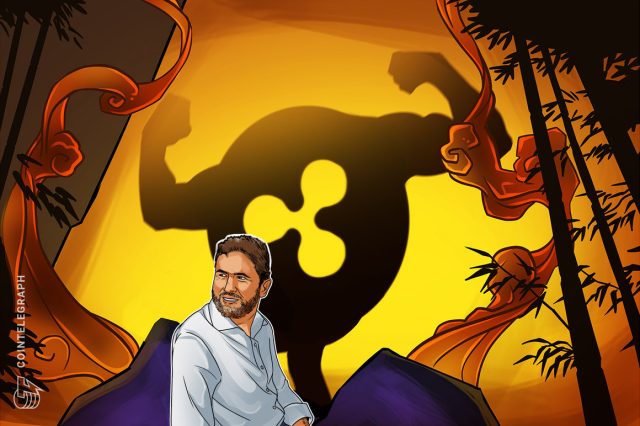 Ripple (XRP) has announced a $100 million investment in the carbon trading segment, CEO Brad Garlinghouse told Cointelegraph's Joseph Hall in an interview on the sidelines of the World Economic Forum (WEF) Annual Meeting, which concluded on Thursday. 
Garlinghouse noted the rising profile of cryptocurrency at the international summit, comparing his experiences over the last several years. "As leaders across the world learn how these technologies can actually benefit their constituents, benefit their economies, they're going to use them. […] I think we're seeing that happen every day," Garlinghouse said.
He went on to say that nonfungible tokens (NFTs) are "underhyped, in spite of the fact that there's obviously a lot of hype in parts of the NFT market." Specifically:
"The tokenization of various assets is underhyped."
Garlinghouse cited carbon credit trading, which is often "challenged" by fraudulent activity, as a use case for tokenization due to its transparency and traceability. "It could really revolutionize carbon credit marketplaces, the efficacy of carbon credit marketplaces," Garlinghouse said. Ripple is investing $100 million in the segment, he added.
Related: WEF 2022: Trust and clarity are missing in discussions of carbon emissions and crypto
Cryptocurrency will have some real use cases in 2022, Garlinghouse continued. Cross-border transactions are one such example that Ripple is working on. Currently, cross-border transactions are "usually quite slow, quite expensive and frankly very error-prone," while the XRP chain has been "a very efficient, low-cost bridge," he said.
"I don't think we're living in a single-chain world," Garlinghouse said. "It's a multi-chain world, there're going to be a lot of different utility use cases." Ripple will continue to focus on enterprise, but other cryptocurrency foundations are looking at consumers use cases as well, he explained.
The full conversation is on our YouTube channel. Be sure to subscribe!