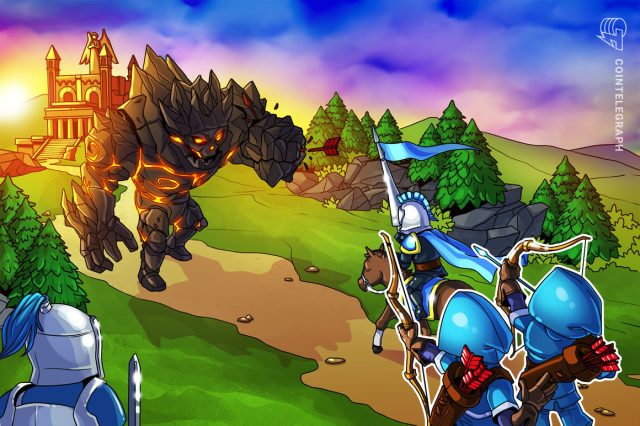 With the development of gaming platforms, virtual items have also become a popular method of monetization, but most games store data on private servers, giving gamers a reason to doubt their reliability and transferability.
Developers can change the game policy at any time to maximize their profits. They are not obliged to consult users or take responsibility for the harm caused to the game ecosystem.
This problem can be solved by blockchain technology which makes it possible to own and transfer virtual assets to anyone through nonfungible tokens (NFT).
In a world where gamers spend a lot of time and money developing their characters and seeking out unique items, games that allow them to earn and influence the game's development are very attractive. One of the most popular genres of games is massive multiplayer online (MMO) strategy games that are focused on building civilizations and managing the gaming ecosystem. One such game is called Leagues of Kingdoms (LOK).
PC gaming is one of the most popular forms of entertainment worldwide, with more than three billion fans of PC and console games in the world and a sales income calculated in hundreds of billions of dollars. 
What is LOK?
League of Kingdoms (LOK) is an MMO strategy game based on the Ethereum blockchain. It is a decentralized and independent ecosystem. Gamers can buy land and other NFT assets in the official game store or from other players on the OpenSea marketplace. Ownership is secured on the blockchain.
Gamers can create their own kingdoms and raise armies to protect their subjects and participate in battles. Players can also participate in various quests, events, contests and competitions to win awards.
Kings can team up with other kingdoms to create alliances, which fight for control of different territories.
Players also can take part in decision-making processes, like voting for new game content. Proposals that receive the most votes are implemented in the following update of the game.
Game modes and earning 
Every gamer starts with a single-player mode and is immediately ordered to complete simple tasks for which bonuses will be awarded. The game also offers to join one of the alliances. But, in order to fully play, the gamer needs to purchase additional resources in the gaming store.
The NFT land token is the centerpiece of the game, and kingdom-building is the central element of League of Kingdom's gameplay. Gamers start with a small primitive city-state and develop it into a powerful kingdom. One of the unique features of League of Kingdoms is its treasure and skill system. There are artifacts that can be crafted and used to unlock special magical abilities.
The League of Kingdom platform has several game modes. 
The single-player mode is designed to create a kingdom. The gamer creates buildings, explores the ecosystem, collects resources and prepares an army to protect their own kingdom and strengthen the alliance.
In player-versus-environment mode, gamers farm valuable resources and send warriors to hunt evil monsters. According to the developers, in the future, a monster invasion mode called Trial of Agony will be introduced.
Player-versus-player is designed for competition between gamers. Players fight for resources and ownership, using game elements and special skills to strengthen their armies and capture enemy castles.
MMO mode allows players to participate in alliance wars, the siege of shrines and other competitions.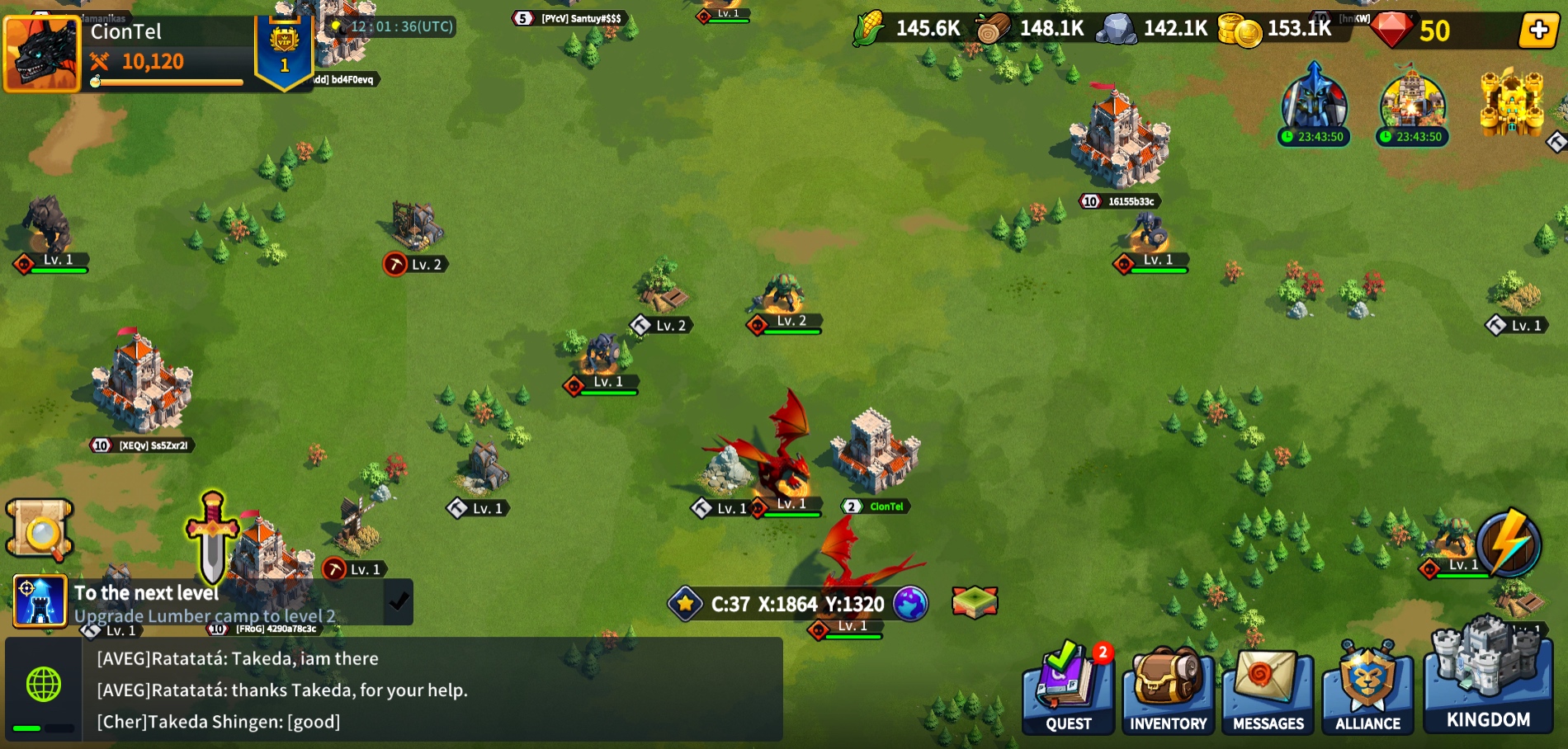 Making money in LOK is the most important occupation. Gamers can earn cryptocurrency by owning NFTs. Part of the gaming fees goes to reward active players and landlords. Players can also trade game elements on NFT markets.
The landowner receives 5% of the collected resources, which can be used to benefit the kingdom or mine NFTs. LOK has a Dai (DAI) prize pool to pay landowners.
The land in the project is a unique unit of digital real estate, presented in the format of an NFT, which can be used to play and earn points for development. In total, there are 65,536 plots located on several continents.
Dragos are mythical creatures with the powers of various elements. Each dragon is unique. They serve their master and fight for him in battle. This is a decisive element of the battles in the game, which determines tactical and strategic options. Dragos are collectible NFTs with unique appearances and features. Owning a Drago provides various benefits in different areas of the game. By owning a dragon, the player also gets the opportunity to earn Dragon Soul tokens (DST).
Han Yoo, chief operating officer of LOK, told Cointelegraph that the project team places particular emphasis on these NFTs:
"Drago — a dragon-like creature NFT, was introduced in the League of Kingdoms on May 16. Drago NFT and DST token loop will usher in a new era of play-to-earn in the LOK. Drago will also launch with a rental system. More gameplay content related to Drago will be released as well. One of them will be Drago Arena where Dragos can fight and compete with each other. It will be a sort of mini-game to diversify the entertainment of our game."
Trouble in the kingdom
LOK is available for PC and also has a mobile version, which can be downloaded from Google Play and the Apple App Store, although the developers are experiencing difficulties on the latter.
The game may be interesting, but many mobile-version players complain that there are still many bugs and the translation of the interface into different languages ​​​​is not done professionally. Recently, bots have become a major problem in the game as the user base rapidly grows.
The project team has recognized these difficulties. Yoo mentioned that in order to boost the attractiveness of the game, the developers used too many bots and, as a result, the game has a lot of errors:
"We've been updating our server with several patches and updates to accommodate the growing number of users, but the proportion of bots is quite high compared to other games, and it is causing lag and bugs in our game. We've developed an anti-bot system to filter out the flood of bot accounts. Also, we are encrypting the codes to prevent bot developers and abusers from exploiting our game. Currently, we are building a dedicated unit to monitor and ban the bot and cheaters, as well to comb out the malicious users from the game."
Despite these hiccups, the project has a roadmap for two years ahead and an extensive community of players. LOK is already a full-fledged working app that thousands of users have downloaded. 
At the moment, the game itself looks like a niche product compared to currently popular NFT games like Axie Infinity and Gods Unchained. But, LOK is a real-time strategy game which is a rather unusual choice for an NFT game. Real-time strategies are interesting in the context of complex game mechanics and LOK seems to succeed in transforming into a cross between a farm simulator and Pokémon with the introduction of the Drago ownership system. However, the game's large community and powerful team of specialists speak to its viability.
The views and opinions expressed here are solely those of the author and do not necessarily reflect the views of Cointelegraph.com. Every investment and trading move involves risk, you should conduct your own research when making a decision.