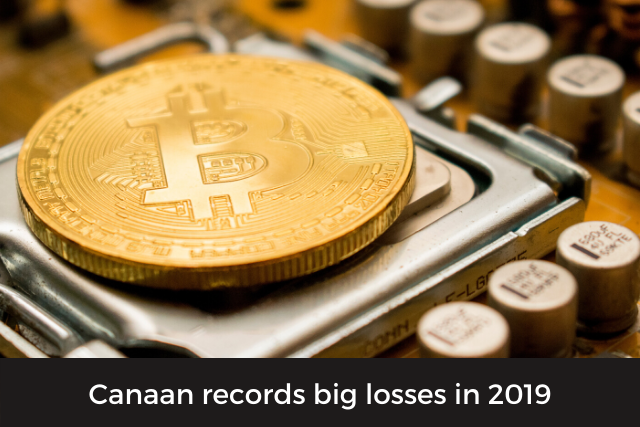 Canaan Creative, the manufacturers of the Avalon Bitcoin miner series have published their first earnings report since the company's public stocks sale in the USA, on Thursday, April 9th, as initially reported by Coindesk. During it's IPO in November 2019, the company raised $90M USD selling 10,000,000 stocks for $9 each. Now investors have lost 61% of their investment at the current price per stock.
Nangeng Zhang, the CEO and founder of Canaan explained that sales of Bitcoin miners considerably dropped since December and he believes the reason is the volatility in BTC's price. However, at the time BTC's price movements were small and brief, painting a generally flat and upward curve going into the next year. The company's revenue in 2019 is down two-fold compared to 2018. At the same time, many expenses have gone up, mainly the general and administrative expenses causing the most significant impact on the recorded loss.
Other reasons for the poor performance is the lower average selling price of TH/s. Bitcoin Miner Manufacturers are also influenced by the price of Bitcoin, and this affects their bottom line. Even though the company sold more units of processing power, accounting for 20% of the BTC processing growth in 2019, it still recorded a loss at the end.
It keeps getting worse, year after year.
On top of a bad year, the company is also being sued by an investor that participated in the IPO, and later accused Canaan of making misleading statements in their data, effectively violating the U.S. securities laws. Wolfie Zhao made a great comparison between the company's earnings starting from 2017, where their expenses were lowest and in which they got the most profit out of their revenue.
In 2018, expenses rose dramatically, and with the market prices in a long-term freefall, the company started to suffer and they barely made any profit. Now in 2019, it seems that the company didn't find a way to keep their expenses low enough to make a profit at all. What will happen with Canaan in 2020? Will they find a way to recover, eliminate expenses and get back in the green, or will they go bankrupt?