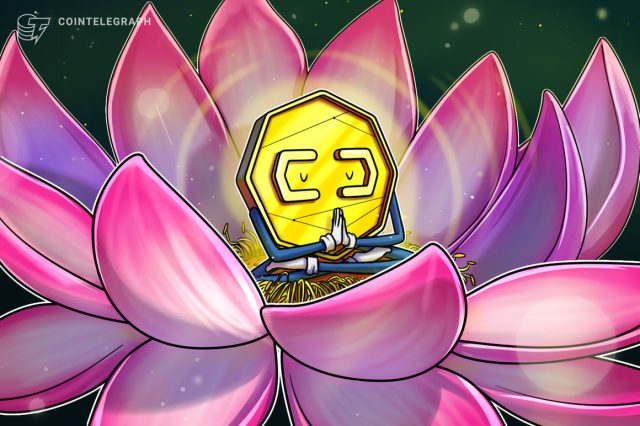 Crypto exchange Binance announced the parallel launch of three key educational initiatives to fast-track educating Indian investors and students about the cryptocurrency and blockchain ecosystem.
While recognizing the importance of investors' awareness of crypto and blockchain, Binance highlighted that Indian regulators and policymakers cite the lack of education as an area of concern, which currently hinders the widespread adoption of crypto.
Primarily targeting the student demographic in India, one of the three educational initiatives launched by Binance involves the initiation of the 'Blockchain for Good' Ideathon, a platform for college students to come up with solutions for making crypto more accessible and inclusive.
Binance also partnered with India-based crypto influencers and educators, including Neha Nagar, Aditya Saini and Kashif Raza, to host a free webinar named Crypto for All on May 1. According to the official announcement, the crypto influencers will focus on teaching the basic concepts of blockchain and crypto while demystifying myths related to crypto trading:
"Along with providing certificates issued over blockchain by Binance NFT to all attendees, select winners will receive grand giveaways in Bitcoin and Binance Coin (BNB)."
Excited!@binance has chosen me for their mission to educate masses on crypto assets and Blockchain.

Plz register yourself for a LIVE webinar on 1st may 2022 at the link https://t.co/b1XUiAF77u

Each participant will get a free certificate on Blockchain issued by Binance. pic.twitter.com/YBYgj6bKAa

— Kashif Raza (@simplykashif) April 26, 2022
Speaking to Cointelegraph about the Indian landscape, the founder of Bitinning, Kashif Raza, revealed that "The major roadblock in the current crypto education system is that there are not enough platforms providing education in a simplified manner." He also pointed out the need for introducing educational information in various languages to cater to the vastly diverse Indian population.
Binance's third initiative is the newly launched Learn and Earn program that allows users to earn crypto while learning about the crypto and blockchain ecosystem. Being a long-standing crypto educator in India, Raza highlighted Binance Academy's role in keeping up-to-date with the latest educational information.
Underscoring the untapped opportunity in educating the young crowd of India, Leon Foong, Head of APAC at Binance, stated:
"We hope to create the right incentives for users to do more thorough research and make better-informe investment decisions."
The crypto exchange has also partnered with one of India's top tier universities, the Indian Institute of Technology Delhi (IIT – D), as a title sponsor for its cultural fest Rendezvous to showcase use cases, including NFT tickets and certificates, fan tokens and Proof of Attendance Protocol (POAP).
On an end note, Raza recommended fellow Indians to educate themselves about the crypto ecosystem before making investments:
"Learn first and then think of earning. Web3 > crypto and one should understand the underlying tech and also try to build a career in it."
Related: Coinbase to invest in Indian crypto and Web3 amid tax regulation clarity
While counter-productive on some levels, India's decision to levy heavy taxes on crypto investors has brought over certain clarity around the government's stance on the budding ecosystem.
In early April, Coinbase Ventures, an investment arm of American crypto exchange Coinbase, conducted an in-person pitching event in Bangalore, India, with plans to plan to invest $1 million in various Indian cryptocurrency and Web3 initiatives.
In partnership with Buidlers Tribe, Coinbase CEO Brian Armstrong revealed that the venture firm intends to tap into India's software talent and help accelerate India's economic and financial inclusion goals. Speaking to Cointelegraph about the impact of the new tax law in attracting foreign investments, Buidlers Tribe co-founder Pareen Lathia stated:
"Tax law is just one positive step. This is a paradigm shift, and regulations will catch up."