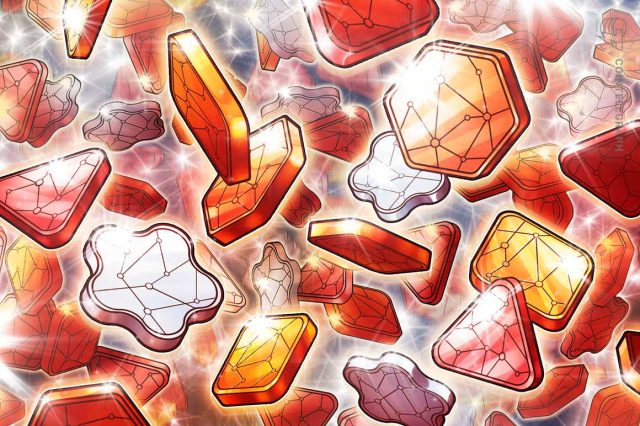 Some in the NFT community fear the market top may be in after Tai Lopez, the controversial entrepreneur and social media star, famous for his oddball marketing tactics, launched his own NFT project.
Tai lopez has to be the top. this madness cant continue.

— fxnction aka i gotabigdick.eth (@0x_fxnction) March 5, 2022
The NFT project is dubbed the "OG (original garage) Social Club" and pays homage to his highly memed-on ad from 2015 in which Lopez flaunted his Ferrari and the 2000 new books in his garage to promote his business courses of allegedly dubious value.
The NFTs come in three levels of rarity, including the silver "Mentorship" cards, gold "Mastermind" cards, and black "1 on 1 Mentorship" cards which all provide access to an online social club and varying levels of access to Lopez himself.
For example, in the Silver tier there is an NFT, reportedly priced at 18.4 Ether ($50,000), that grants the owner a chance to win $10,000 via one on one basketball game with Lopez. While an NFT from the gold tier enables the hodler to watch a two-hour movie with Lopez, once per year for a maximum of three years.
Alibaba's NFT marketplace bans massage guns
Alibaba has reportedly suspended more than 680 users from its NFT marketplace Jingtan for using massage guns and computer software to spam the purchase process to buy nonfungibles on the platform.
According to an Alibaba representative who spoke to Forkast News on March 9, the firm's technical department believes that some users were using the massage guns  to perform rapid mouse clicks on buy buttons.
The accounts accused of spam buying have received one-year suspensions, with Jingtan labeling the activity "cheating" and in violation of its user policy.
English Premier League eyes NFTs
The English Premier League (EPL) is reportedly aiming to launch officially licensed NFTs later this year.
The EPL is the most famous pro-football league in the world and wants to replicate the success of tokenized sports collectibles from other projects such as Dapper Labs' NBA Top Shot.
According to a March 8 report from UK newspaper The Telegraph, all 20 clubs discussed the sale of NFT rights at a shareholders meeting on Tuesday, and the League is carefully considering which blockchain and firm to partner with as the deal could be worth hundreds of millions of pounds. Further details are sparse at this stage.
Related: Magic Eden teams up with Overtime to elevate sports NFT utility
Bored Ape volume tanks 65%
The volume for the highly popular and recently charitable Bored Ape Yacht Club (BAYC) NFT project has dropped 65% over the past 30 days. But that may just because they've got way too expensive.
According to DappRadar data, the BAYC generated $92.14 million worth of secondary sales over the past month from a total of 526 traders (which is down 58.22% also).
While the NFT market appears to be going through a strong downturn across the board, a contributing factor to the BAYC's decreased volume may also be its booming floor price.
DappRadar's data shows the floor price is up 22.16% over the past 30 days to sit at around a whopping $197,800.
Other Nifty News
The Crypto.com exchange announced the airdrop of its "The Moment of Truth" nonfungible token (NFT) collection on Wednesday featuring Los Angeles Lakers forward LeBron James to 5,550 randomly selected viewers of its Super Bowl commercial.
The Sandbox metaverse announced its partnership with NFT community World of Women, or WoW, to launch the WoW Foundation. A $25 million grant from The Sandbox will help fund the foundation over the next five years.